Treasure Island Toys: Katie & Lori's Story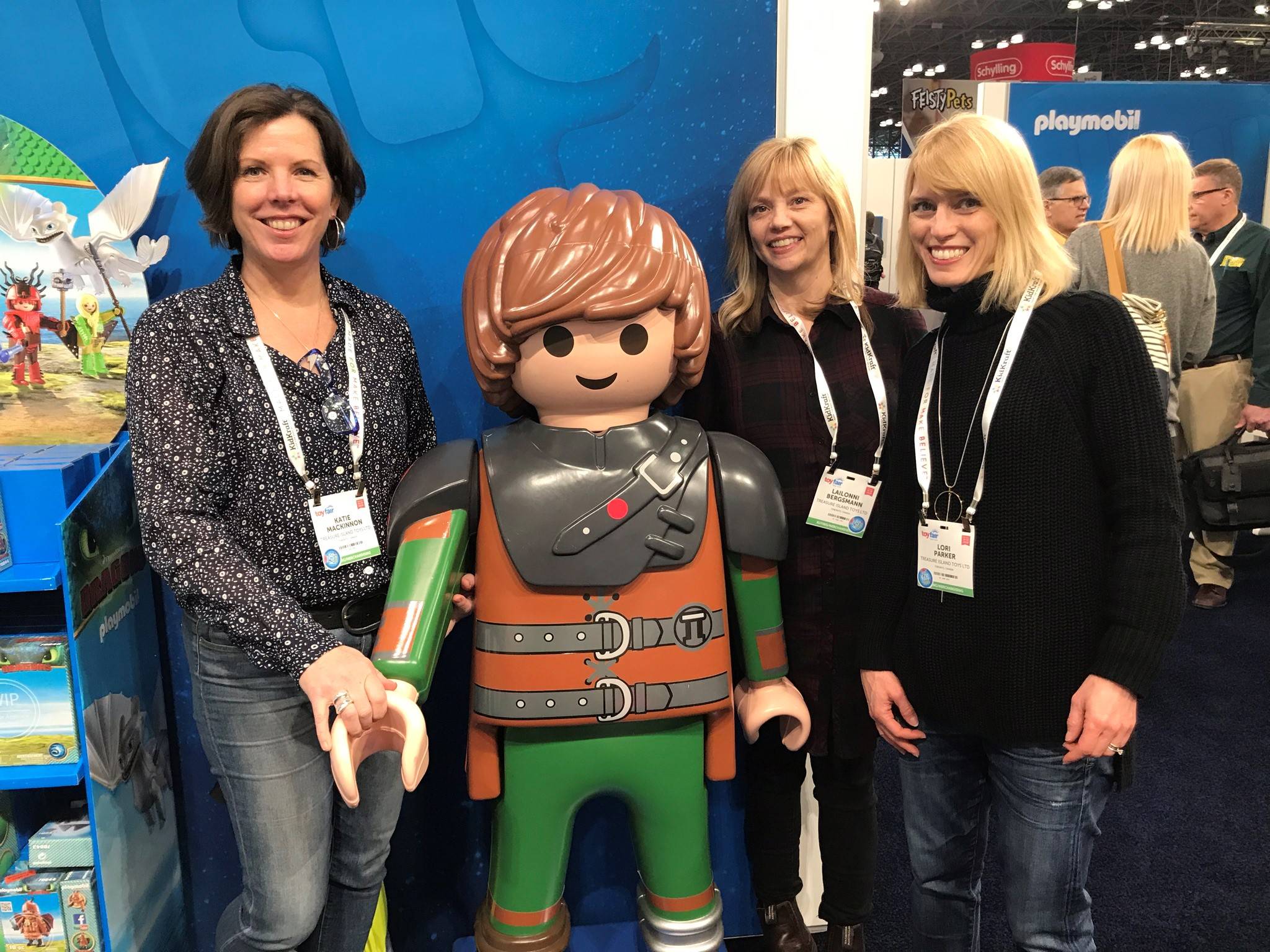 Treasure Island Toys is an independent toy store located in Toronto, ON, Canada. We interviewed owners Katie MacKinnon & Lori Parker to learn a little more about their story.
How long have you been in the toy business? 
Two moms opened Treasure Island Toys in the Danforth neighbourhood in 1988. Now, Lori Parker and I, Katie MacKinnon, another set of mothers, own the business after having purchased it in 2010.
Why did you decide to work in the toy industry?
Lori and I had both been home with our kids for about six years and were looking for opportunities to open a business when we heard that Treasure Island Toys was for sale. We had both been customers and loved the store, location and the community feel.
Did you have any previous business experience?  
We both had different backgrounds in business. Lori had a strong finance background and I had many years of sales and marketing experience.
What was the most challenging part about starting the business?
It was challenging taking over an existing business because we wanted to put our stamp on it but didn't want to lose the trust of the community by changing things too much.
Are you still dealing with this challenge?
We gained the trust and support of customers so this allowed us to make some fun changes. We kept the integrity of the store and the community feel while bringing in some new ideas and product lines. We also launched an online shop before most of the independent toy stores.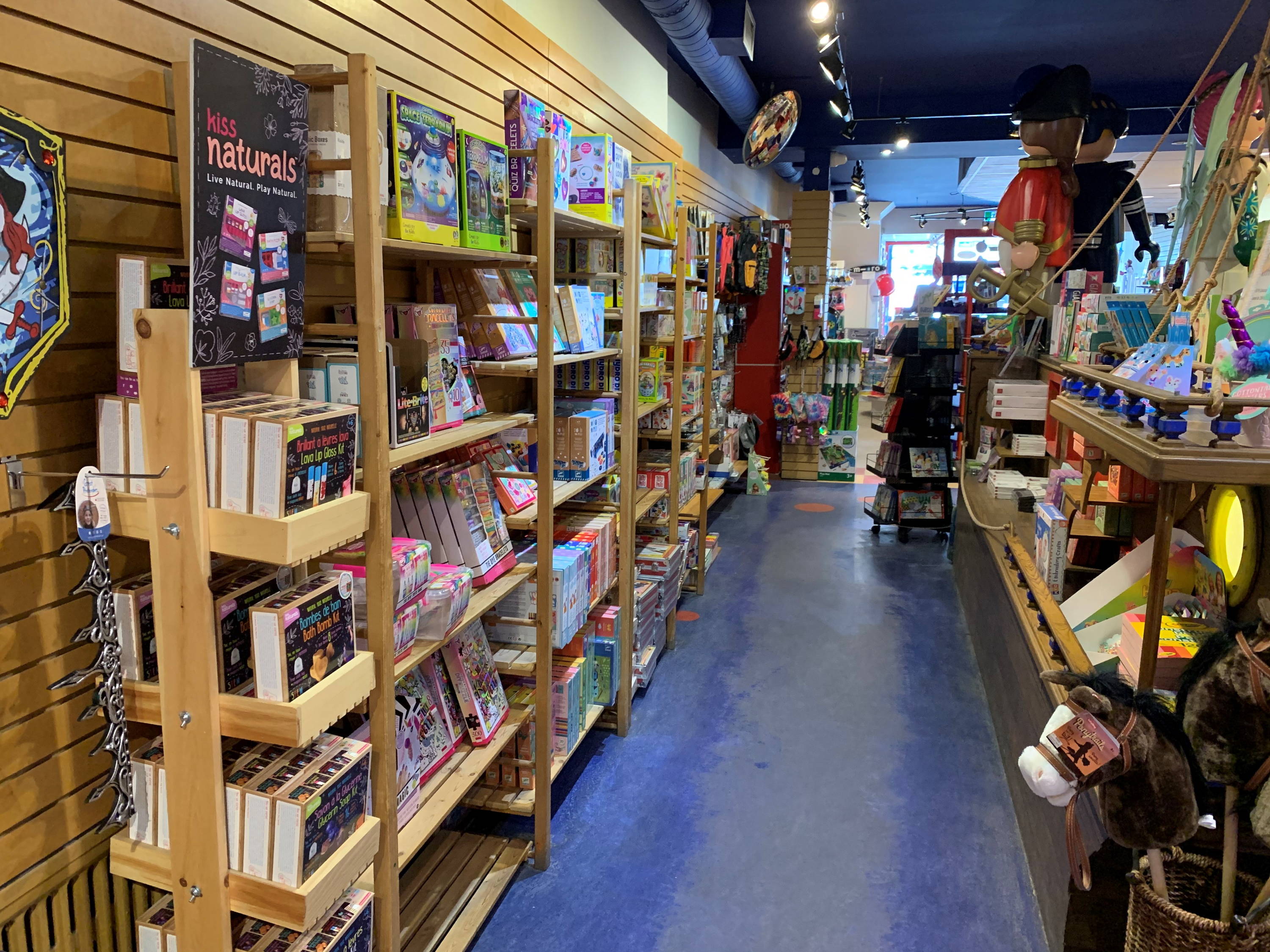 How have you seen the retail space change over time?
Before the pandemic, we had definitely noticed an increase in online sales, especially during the holidays. It will be interesting to see how things change after the pandemic when in-store shopping ramps up. When we reopened last summer for a few months, the enthusiasm of our customers was very exciting. It's definitely more fun shopping for toys in person!  
What do you think about the future of retail? 
We're feeling optimistic about the future of retail. The pandemic has pushed the industry to advance technology and develop new ways of serving our customers. It has also shown how dedicated and resilient we are. We're looking forward to helping customers in our store while we continue to offer the convenience of online shopping and curbside pickup. Customers have discovered the advantages of shopping local, including amazing customer service and flexibility that larger stores can't offer. And we're excited to continue to develop our online presence and reach a wider audience!
What is your opinion on Amazon and the toy industry?
It's frustrating that many people feel Amazon is cheaper and ask us to price match when they are physically in our store holding our product in their hands! However, since the beginning of the pandemic when online sales took over, our customers have supported local more than ever, which is a testament to our community.
What do you like most about your line of work?
We love making kids happy and the sense of community that comes with being a go-to toy store. It's hard not to enjoy being surrounded by fun everyday!
What was the funniest incident that ever happened? 
Just having children in here all the time, you get to hear some of the best and funniest lines come out of their mouths. It's priceless!