Once Upon a Time Toys: Nancy's Story
Once Upon a Time Toys is an independent toy store located in Stowe, VT, USA. We interviewed owner Nancy Teed to learn a little more about her story.
How long have you been in the toy business? 
Once Upon a Time Toys may not be the oldest store in Stowe, but it's up there. The original owner, Jane James, opened the store in 1976. In 2006, my husband, Phil, and I bought the store. One of the first things we did was introduce products that were tailored to those of all ages, not just newborns and toddlers. The revamped toy store became a place where everyone was welcome, a place where kids of all ages would "feel the magic." Since its inception, Once Upon a Time Toys has been the go-to place for birthdays and everything fun-related. 
Why did you decide to work in the toy industry? 
My fascination with the toy business began when I was 24, working as a research analyst in Washington, D.C. Around the corner was a tiny toy store named The Red Balloon. It was the 60s and the store was owned by a delightful "hippie couple," who soon became my best friends. Susan made children's clothing and Dwight built wooden toys. I still have the wooden nesting blocks Dwight made and gave to me one Christmas. He later taught me how to use woodworking tools and I made a few wooden toys of my own like stick horses and puzzles, which they sold in their store.
Years later, when Phil and I were trying to decide what to do next in our lives, we decided to open our own toy store. Despite rave reviews, it turned out to be the wrong place and the wrong time. Many, many years later, we were looking to semi-retire and find a business we could run into our dotage and eventually leave for our daughter. That's when we stumbled across Stowe and Once Upon a Time Toys. The rest was history. 
What was the most challenging part about starting the business?
I had always wanted a store that served the local community as well as tourists. But convincing the local community that this is their store has been one of the biggest challenges. A couple of years after buying the store, we began giving balloons to everyone on their birthdays. So far, the oldest person to get a birthday balloon was a 92-year-old great-grandmother.
The ebb and flow of the economy and the seasonal nature of Stowe is also a constant challenge. I try to organize fun events during both prime and off-season that will appeal to the broader community. The store has become known not only for its toys, but for its unusual in-store events. During Stowe's town-wide 4th of July sale, Once Upon a Time Toys celebrates its Adopt-A-Toy Day, when we give free toys to all of the kids who come in. On Halloween, kids dig through my infamous Witches Brew, a messy cauldron filled with tricks and treats. I also like to do promotions with other local businesses.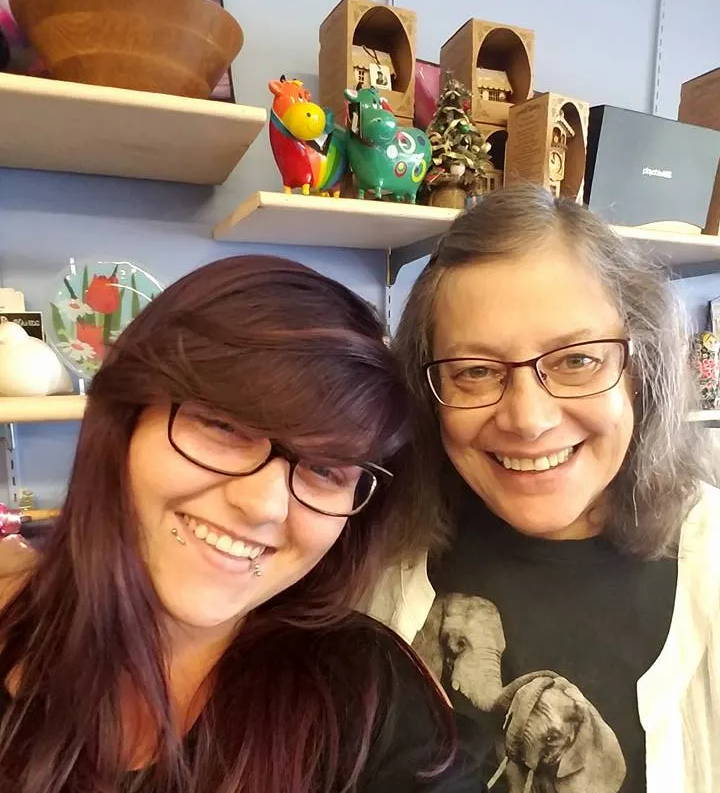 How have you seen the retail space change over time? 
The advent of Amazon is, of course, the biggest change over time and one which all small businesses resent. Perhaps most distressing is customers who come into the store and rave about our wonderful selection and then go buy the toys they discover here online.
The other change is that I now have to compete not only with Amazon, but also my vendors themselves. The same vendors I buy from now sell their toys not only to me, but also directly to my customers.
COVID-19 has exacerbated this trend of online buying. The big question is whether consumers who have been buying only online since the pandemic started will continue to do so once it ends. My sales have surely taken a hit during the pandemic, but fortunately, many customers still prefer to come into my store and choose for themselves. My hope is that the magic of shopping in a toy store in-person will continue to attract customers. 
COVID-19 has also interrupted supply lines, resulting in higher wholesale prices, and less predictability for orders. While I used to have a pretty good handle on when I might expect toys from each company, it's now a toss-up. This is frustrating for me, my customers, my toy reps, and the companies themselves. I'm now buying earlier and more than I did previously to make sure I have merchandise on hand. And despite having excellent credit and working in the business for years, more and more companies are now requiring me to pay upfront with a credit card instead of giving me terms. This can be difficult, but there isn't much choice.
On the plus side, now that the pandemic seems to be slowing down, everyone is anxious to get out of their individual houses, reintegrate into society and do something or go somewhere. I think we may all benefit from some pent-up demand and a desire to go exploring once again.
What do you like most about your line of work? 
It's particularly satisfying when customers return year after year. Now, they bring their children, grandchildren and great-grandchildren. We also love it when children come in clutching $3 in coins they earned by doing chores and then spend a half hour searching for that perfect toy they can buy with their own money. They are all our customers.
What was the funniest incident that ever happened? 
One of the fun things that happened one Halloween — my favorite holiday — is when a little 4-year-old boy came up to me and asked me to guess what he was going to be that Halloween. I, of course, had no idea. His answer: "I'm going to be YOU. I'm going to be the Toy Lady!"
Running a toy store may not bring you riches, but there is rarely a day that goes by that something magical doesn't happen.